Take Control With Our Forever Free App
Take Control.  Change the light color. Make presets. Connect to your calendar. Our app makes it simple to take control of your BusyBox smart sign.

Free Forever? Yup.
Nobody wants to get a product that requires you to constantly pay for new features and security updates. You'll enjoy years of new features and security updates free of charge forever.

How's that for an amazing value?

Communicate without words with a sign they can't overlook.
Use the app and pick colors they already understand
Kids of all ages understand the stoplight system. 🚦
  🚫 Red       Not now please.
  ⚠️ Yellow   Can it wait?
  ✅ Green   Okay to visit (briefly).


WE WORKED VERY HARD TO MAKE OUR APP VERY SIMPLE.

Two Users.
Two Phones.
One BusyBox?
Can do!
If you have multiple people that need to control the same BusyBox smart sign our App handles it perfectly.
We've tested more than a dozen phones per BusyBox.
One Phone.
4 BusyBoxes?
No Problem!

You can use our app to make groups of BusyBoxes. With one click, they all obay your command to turn on or off.
We've tested more than 20 BusyBoxes in a single group.

Take Control
By Letting Go!
Go to autopilot by connecting with other apps.
Appls like Google Calendar, Zoom, Siri, etc., and more being added each month, once connected, can control your status for you.  
Set it up & let the computers work for you.
Your Space. Your Color. Your Brightness.
With the app you control the color and brighness making it perfect for your current status and mood.

With presets you can recall your favorites in a flash, especially when that unexpected deadline lands in your lap, or when you jump on an important "quick call" and you need a blinking, bright red "NOT NOW PLEASE" signal sent to the family.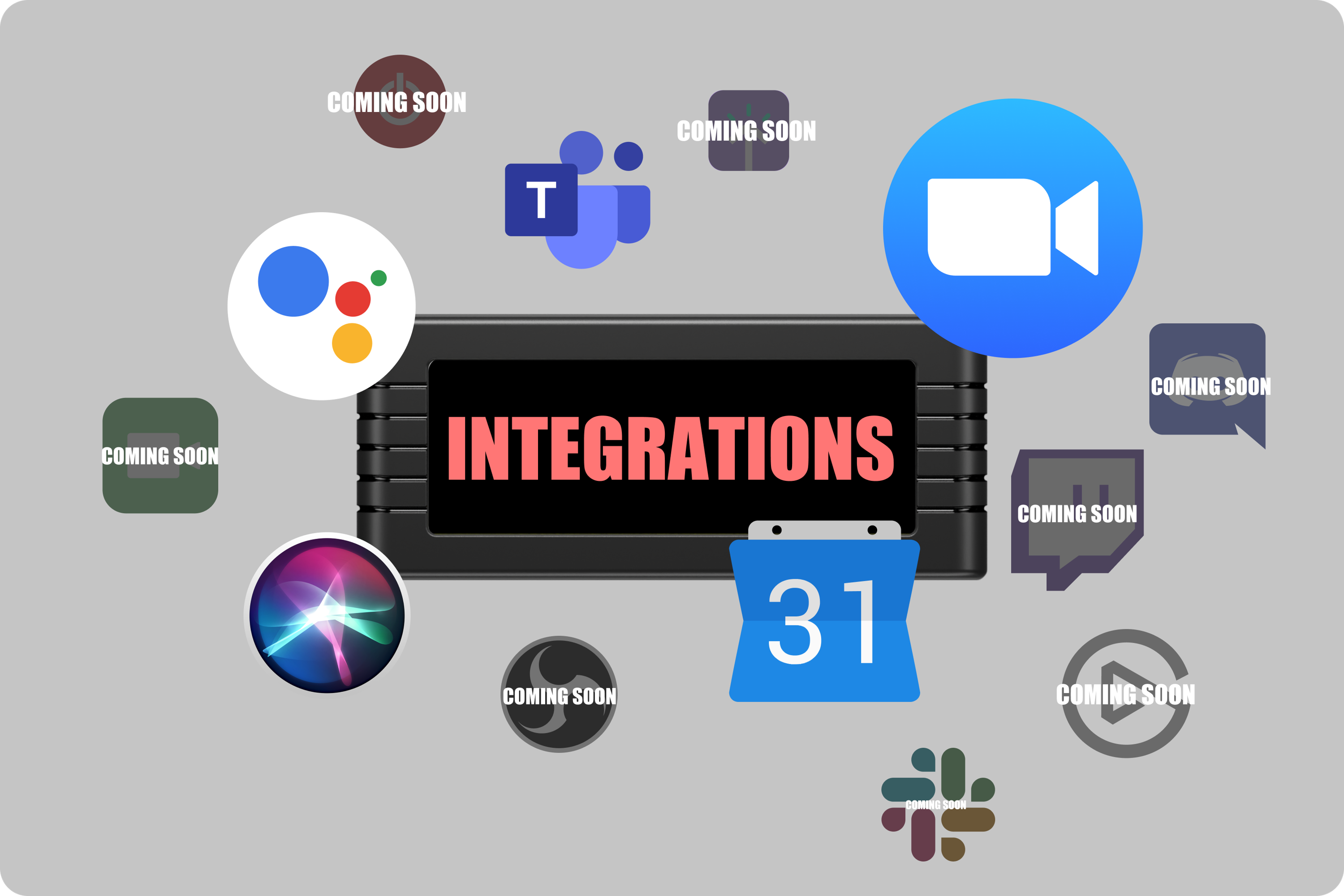 Set it and forget it never felt better and we are connecting you with many of the best apps. You don't have to remember if you turned the sign on at the start of a meeting, or off at the end once you connect it. So let your apps do it for you.  

We work on adding new apps every month. Email us to see where your favorite app is on the plan.