Description
Introducing the BusyBox R Student Bundle: Your Student's Key to Uninterrupted Focus
Save. A Bundle. Unlock Success.
In today's fast-paced world, students are constantly bombarded with distractions that hinder their learning potential. But worry not, because we have the solution to help your student excel academically. Presenting the BusyBox R – the ultimate tool for a distraction-free study environment.
Why Choose the BusyBox R Bundle?
📚 Maximize Learning: Research shows that interruptions can significantly hamper studying effectiveness. Our BusyBox R empowers students to take control of their learning environment, ensuring uninterrupted focus during crucial study sessions.
🔒 Block Distractions: Whether your student is preparing for exams, attending online classes, or working on assignments, the BusyBox R's interruption sign acts as a visual cue to siblings and parents, signaling that now is the time to respect their need for concentration.
👩‍🏫 Teacher-Approved: Educators recognize the importance of fostering a distraction-free atmosphere for optimal learning. By using the BusyBox R, students not only develop better study habits but also gain a deeper understanding of the value of focused learning.
🧠 Cultivate Good Habits: Encourage your student to establish a lifelong habit of prioritizing focus and learning. The BusyBox R serves as a tangible reminder that setting aside time for studies is a valuable practice, fostering discipline and self-motivation.
Limited-Time Student Sale – Act Now!  SAVE 20%
Invest in your student's future today with the BusyBox R Bundle. During this exclusive student sale, you can provide them with the tools they need to succeed at an unbeatable price. Don't miss out on this opportunity to pave the way for academic excellence.
What's Included:
BusyBox R – The premium interruption sign designed for students
BusyBox Table Stand

–

For use on any horizontal surface

10 extra messages – The BusyBox 10-Pack message kit send the right message ... candidly, it's the glowing or blinking light that does the heavy lifting. 🛑💪
Join the Focus Revolution!
Equip your student with the BusyBox R and witness the transformation as they rise above distractions, embrace focused learning, and reach their full potential. Order now to secure this limited-time offer and set your student on the path to success.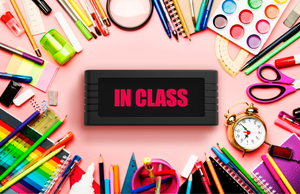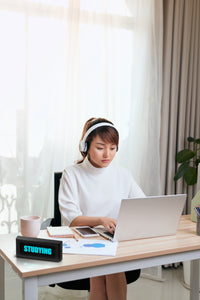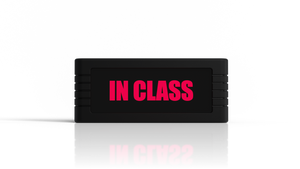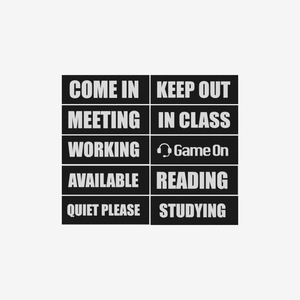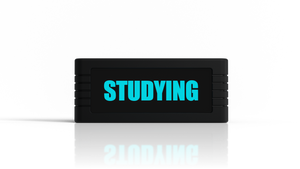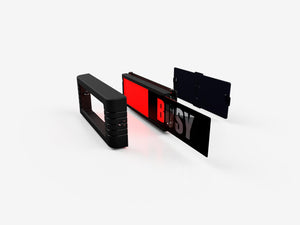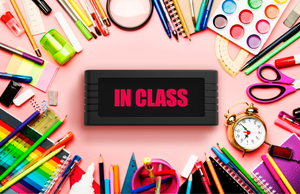 Back to School Students Bundle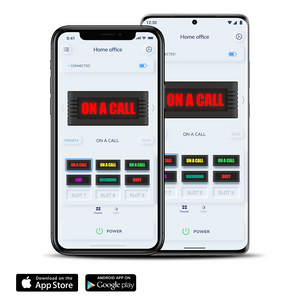 BusyBox® Control App
Manage your BusyBox S, P or D with the mobile app. Both iOS and Android platforms are supported.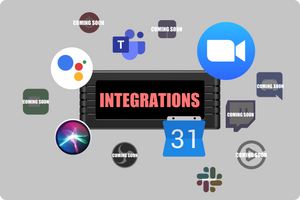 Integrations
Streamline life with BusyBox! Avoid video call interruptions and forgotten notifications. Sync BusyBox with your calendar and it'll manage your availability.
Maintain professionalism at home by controlling your availability message.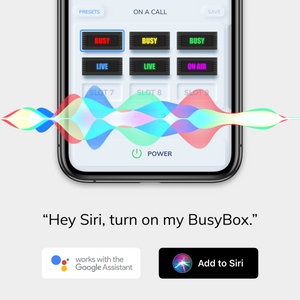 Siri + Google assistant
Turn your BusyBox ON/OFF without opening the control app.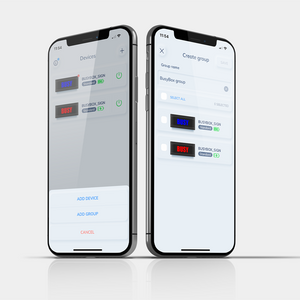 Grouping
BusyBox® signs can work alone, or together as a team. Use the "grouping" feature in the control app to turn multiple BusyBoxes ON/OFF at the same time.
Just started streaming

"Just started streaming so this will definitely come in handy!"

— 

Brandon D
WOW!

"Just got my Standard unit and WOW. Even better quality than I imagined. Worth every penny! I am now even MORE excited to get my Digital unit and Button.

— 

Tara A
Exactly what I needed

"Once I saw the app can do grouping I knew it was exactly what I needed for my recording studio."

— 

Hunter J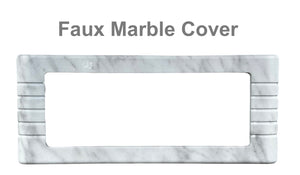 Match your decor
BusyBox boasts a simple and clean aesthetic — no disorderly designs, clunky features, or unsightly wires. With many optional COVER DESIGNS to choose from. Easily fit your sign into any style of home without obtrusion.
SEE STYLISH COVERS
you might also like
Our most popular products and accessories.